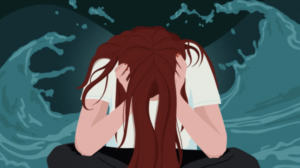 Redemption of a heavy heart in despair
For the director of music. A psalm of the Sons of Korah.
Lord, you showed favour to your land.
You blessed the people of Jacob with great success again.
2 You forgave the evil things your people did.
You took away all of their sins.
Selah
3 You stopped being angry with them.
You turned your burning anger away from them.
4 God our Saviour, make us new again.
Stop being unhappy with us.
5 Will you be angry with us forever?
Will you be angry for all time to come?
6 Won't you give us new life again?
Then we'll be joyful because of what you have done.
7 Lord, show us your faithful love.
Save us.
8 I will listen to what God the Lord will say.
He promises peace to his faithful people.
But they must not return to their foolish ways.
9 I know he's ready to save those who have respect for him.
Then his glory can be seen in our land.
10 God's truth and faithful love join together.
His peace and holiness kiss each other.
11 His truth springs up from the earth.
His holiness looks down from heaven.
12 The Lord will certainly give what is good.
Our land will produce its crops.
13 God's holiness leads the way in front of him.
It prepares the way for his coming.