A Prayer for Strength
By Emma Danzey
Exodus 15:2 says, "The LORD is my strength and my defense; He has become my salvation. He is my God, and I will praise Him, my father's God, and I will exalt Him."
There are seasons and even just small moments in all of our lives when we need strength from the Almighty God. We are all dust, we are all human, we are sinful, and we are in a broken world. There are days when we feel worn out, pressed from every side, overbooked, or burnt out. In these times, we can cry out to the Lord our strength. There are also moments when we are serving the Lord faithfully and do not know how He is going to show up in the midst of the busyness and in our inadequacies. However, He is ever faithful to provide all that we need in Him to accomplish His kingdom work even when we feel weak.
Exodus 15:2 reminds us that the Lord is the one who is our strength and defense. He is our salvation. We have full hope in Him because of His work on the cross and conquering of death and the grave for our sins. We have reason to celebrate and praise Him today and always because He has redeemed us, and we are His. Let's ask for His strength today.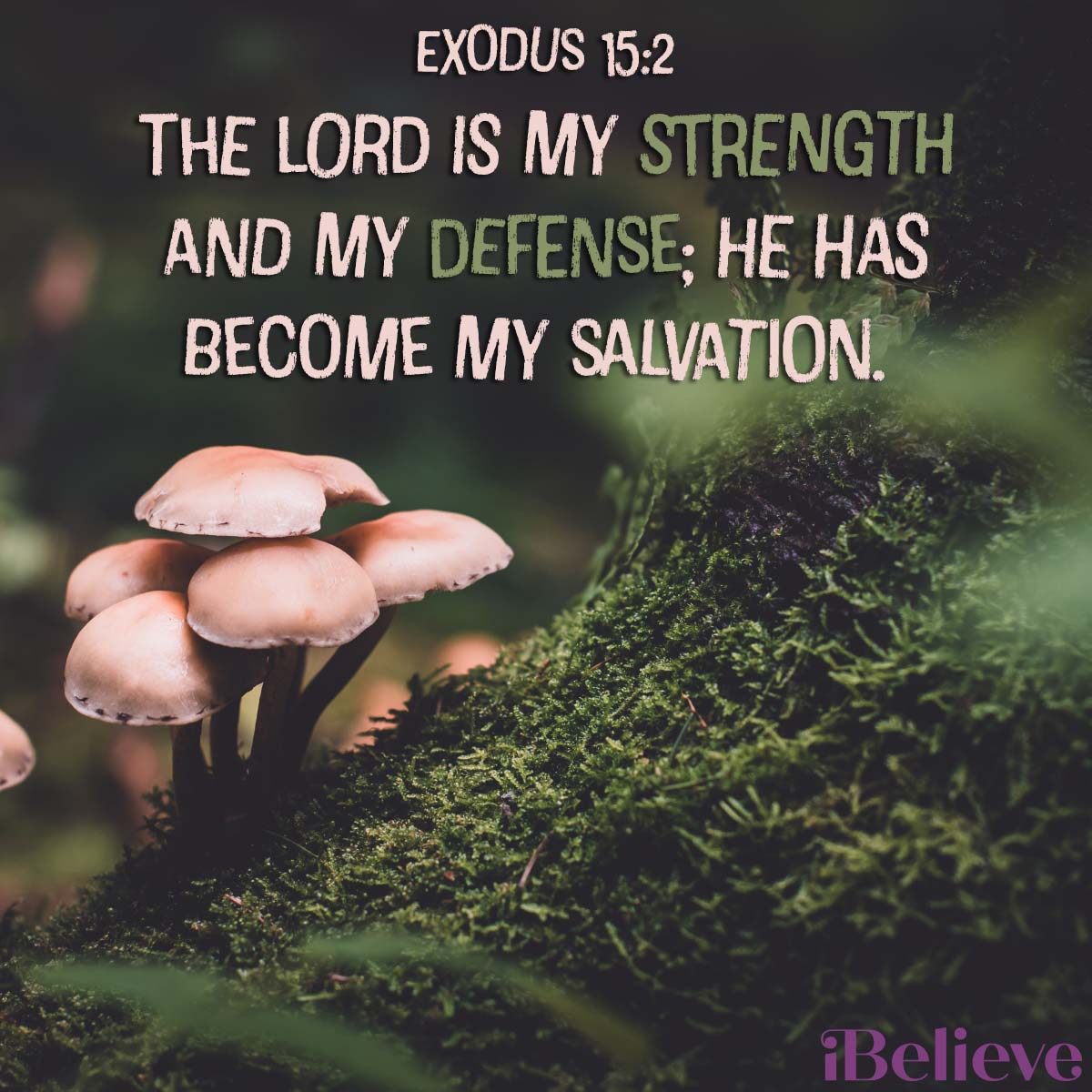 Let's pray:
Lord Almighty,
We praise you that You are not confined by this world. We are so thankful that You never grow tired or weary, that You never need sleep, and that You never miss a moment. You are sovereign and holy and worthy of being praised. We acknowledge that we are weak and we are imperfect. We need You to be our rock today. We ask that You would help us to have stability even if our circumstances are swirling around us.
Father, we pray that You would meet us where we are at. We thank You that You care for all of our needs, big and small. Please remind us that You are working behind the scenes even when we cannot see the results. Jesus, fill us up so that we can have the Spiritual strength to serve and point others to You today. Help us to love well and to make an impact on those around us not by our own efforts but by Your Holy Spirit. Remind us that regardless if we have physical or emotional ailments that limit our strength, that we have a spiritual strength that can ever grow even if our bodies are weakened. Grow our spiritual strength in You by Your Spirit and through Your Word. Show up powerfully.
God, we pray for loved ones who are feeling weak and who You care for and see. We ask that You would help us to have the strength to love them well. Help us to speak words of life in them that would encourage them in their struggles. Lord, sometimes our greatest need is for You to be our strength when loved ones are weak. Please remind us that they are in Your capable hands and that You care for them. Show them how much You provide for them in each moment.
Lord, You say in Isaiah 40:31, "But those who hope in the Lord will renew their strength. They will soar on wings like eagles; they will run and not grow weary; they will walk and not be faint." As we remember You as our Strength today, help us to ponder this in our hearts. We ask that You would do what You say You will and renew us. When we feel we are at our end, when we are weary, tired, or heavily burdened, give us renewal in You. Strength us to new heights that only You can. We praise You in advance for the ways that You give to us all that we need each day. Give us the vision to see from Your perspective that You are working everything out in Your way and in Your time. Even when life feels hard or taxing, remind us of Your grace on the journey and that You are always by our sides. Amen.
Photo credit: ©SalemDesign/BethanyPyle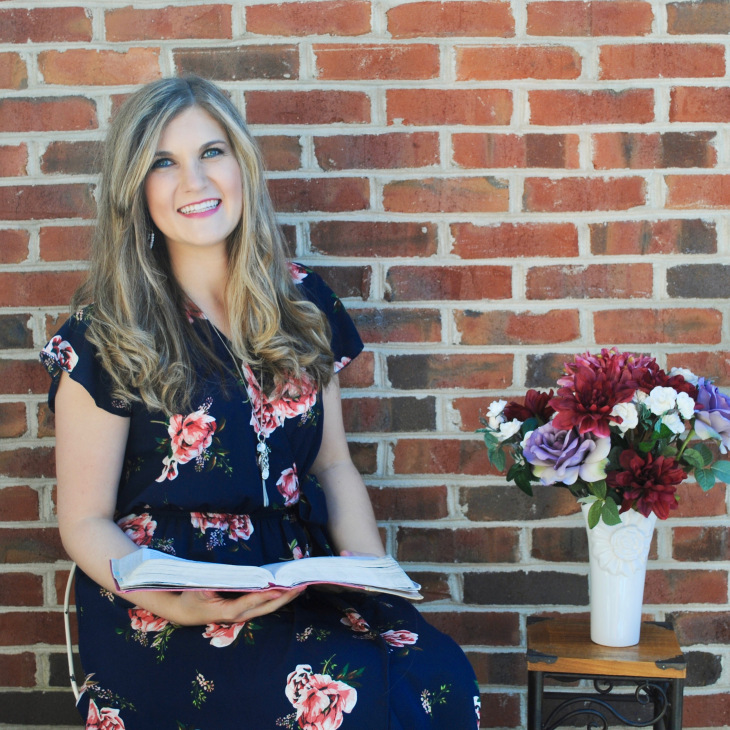 Emma Danzey's mission in life stems from Ephesians 3:20-21, to embrace the extraordinary. One of her greatest joys is to journey with the Lord in His Scriptures. She is wife to Drew and mom to Graham. Emma serves alongside her husband in ministry, she focuses most of her time in the home, but loves to provide articles on the Bible, life questions, and Christian lifestyle. Her article on Interracial Marriage was the number 1 on Crosswalk in 2021. Most recently, Emma released Treasures for Tots, (Scripture memory songs) for young children. During her ministry career, Emma has released Wildflower: Blooming Through Singleness, two worship EP albums, founded and led Polished Conference Ministries, and ran the Refined Magazine. You can view her articles on her blog at emmadanzey.wordpress.com and check out her Instagram @Emmadanzey.
Teach Us to Pray is a FREE prayer podcast hosted by iBelieve writer Christina Patterson. Each week, she gives you practical, real-life tips on how to grow your faith and relationship with God through the power of prayer. To listen to her episode on What to Pray in the Morning for a Worry-Free Day, click below!

Now that you've prayed, are you in need of someone to pray for YOU? Click the button below!
Visit iBelieve.com for more inspiring prayer content.