A Prayer for Gratitude
By Emma Danzey
Psalm 9:1 says, "I will give thanks to you, Lord, with all my heart; I will tell of all your wonderful deeds."
This is the season of harvest. A time of celebration, brilliant leaves, and Thanksgiving. As we reflect in our hearts this fall, we can be reminded to take time to praise God in prayer though gratitude. Being thankful is the lifestyle of a believer in Jesus. He knows that Christ has paid such a great price for him that even on his worst days, there is always something to be grateful for in his life. Whether you are feeling discouraged and defeated or you feel light and joyful today, we are invited to give thanks to God with all of our hearts and not only that, but to tell others of what He has done.
Let's Pray:
Dear Lord,
We praise You for another amazing day in Your world. This is the day that You have made and we will rejoice and be glad in it. Regardless of our circumstances, regardless of our trials, we know that You are reason enough to have thankfulness in our hearts and lives today. Thank You first of all for saving us from the power of sin and the future of hell. Thank You for gifting us with confidence of eternal life in heaven with You when we accept You as Savior. This once and for all gift is the hope that we have as an anchor for our souls in this life. Jesus, help us to never go a day without being grateful for You.
Thank You for the gift of Your constant presence with us. The Holy Spirit is such a beautiful blessing in our lives. We are so happy to know you and to love you. We are so glad to live this side of the cross where Your Spirit is in us always to convict, guide, and minister to us. Help us to truly be joyful about this abundant gift in our lives that is the seal of our salvation and the peace of having Your constant presence.
Thank You for the gift of life today. Life is such a precious miracle. You have fearfully and wonderfully made us in Your image. You do not make mistakes. Thank You for making me unique and giving me certain skill and personality traits to be used for Your kingdom work. Thank You for the blessing of loved ones. Whether this be family, friends, church community, or co-workers, we are grateful. We are overflowing with happiness with the privilege of having community. You created us for relationship. Even if we can only think of just one person who You have blessed us with in this life, we praise You.
Thank You for Your Word. It is perfect, true, and trustworthy. Thank You for the gift of having access to the Bible in our languages. We pray for those who have yet to receive this and ask that we would not take this for granted. Thank You for Your glory revealed in nature. We praise You for your creativity with the seasons, the flowers, the trees, the animals, and the vegetation. All of creation is worshiping You each day. Thank You for the song of the bird, the coolness of the breeze, and the vibrant sunrises and sunsets each day. You are so glorious and majestic.
Thank You for not wasting the hard days. When we are weak, we can be strong in You. When we are weary, You lift our burdens. When we are saddened, You comfort us. Thank You that You are working all things together for the good of those who love You who have been called by You. Thank You that the difficulties are not wasted, but can be utilized as testimonies of Your work in this sinful world.
Thank You for things we forget to be thankful for daily. Thank You for clean water, shelter, a warm place to sleep, for food to eat, for the clean clothing on our bodies, for showers, and for basic hygiene products. There are so many blessings to be grateful for God. Help us not only acknowledge these to You, but to bless others with the attitude of gratitude as well. Amen.
Photo credit: ©GettyImages/dmbaker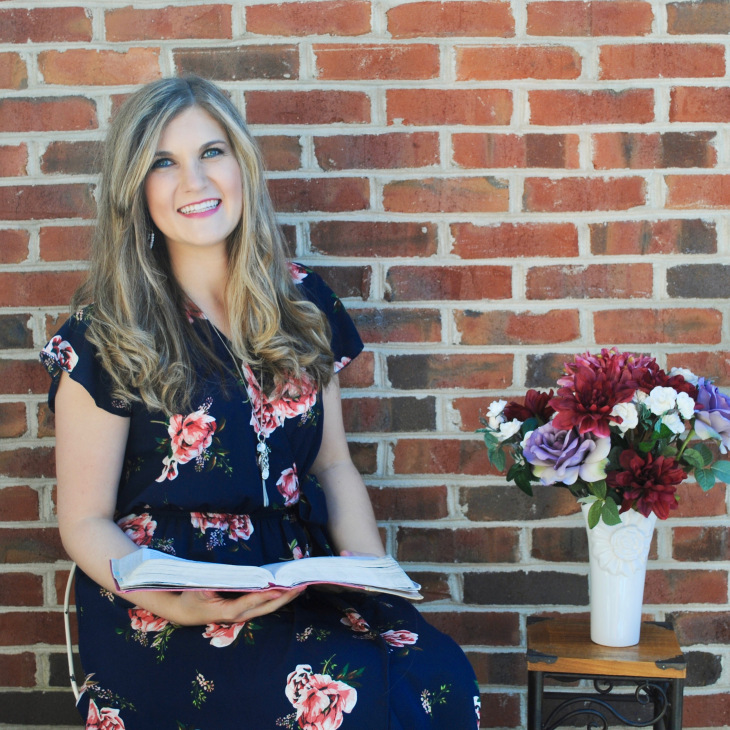 Emma Danzey's mission in life stems from Ephesians 3:20-21, to embrace the extraordinary. One of her greatest joys is to journey with the Lord in His Scriptures. She is wife to Drew and mom to Graham. Emma serves alongside her husband in ministry, she focuses most of her time in the home, but loves to provide articles on the Bible, life questions, and Christian lifestyle. Her article on Interracial Marriage was the number 1 on Crosswalk in 2021. Most recently, Emma released Treasures for Tots, (Scripture memory songs) for young children. During her ministry career, Emma has released Wildflower: Blooming Through Singleness, two worship EP albums, founded and led Polished Conference Ministries, and ran the Refined Magazine. You can view her articles on her blog at emmadanzey.wordpress.com and check out her Instagram @Emmadanzey.
Teach Us to Pray is a FREE prayer podcast hosted by iBelieve writer Christina Patterson. Each week, she gives you practical, real-life tips on how to grow your faith and relationship with God through the power of prayer. To listen to her episode on What to Pray in the Morning for a Worry-Free Day, click below!

Now that you've prayed, are you in need of someone to pray for YOU? Click the button below!
Visit iBelieve.com for more inspiring prayer content.