Welcome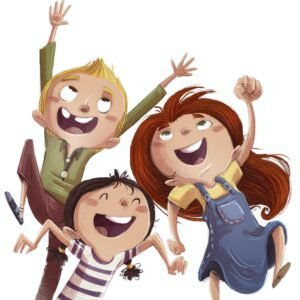 With so many websites out there to choose from, we want to thank you for choosing Psalms For Kids. Readers like you are the reason we take such passion in creating this site. This gorgeous and strikingly illustrated website was created for the children of today; it is a perfect blend of education and entertainment. We aim to visually and audibly reinforce the message and not detract from the book of Psalms.
It has been scientifically proven that visual stimuli keep one more focused. This site is composed of the most exalted text of prayer from Psalm 1-150 and will help your child to understand the true meaning of songs and praise or to remember information easily on our spiritual plane.
The psalms throughout the generation have been a priceless resource to prayer in the Christian and Jewish religions. Through it, your child will learn to live a Spirit-led life and find the answers to all humans' needs and emotions.
In return, the psalms offer a rich source of comfort and guidance. People today, who actively seek God, will find Him throughout the Bible and primarily through the book of psalms which encourages prayer and meditation. The only thing that you can send to your future is prayer. We aim to teach your child that the key to enlightenment is praying to God is the highest energy that the human mind is capable of igniting. We pray the psalms because often it's the first step toward action, the psalms take us deep into our hearts thus creating a divine spiritual connection to God, and an opportunity to receive mercy and help.
Readers who approach it like any other book starting from page 1 and proceeding toward the end soon find themselves lost in a bewildering maze. Psalms are not meant to be read from page to page; you look for an appropriate psalm to address the problem or request that you currently need. It is the perfect lesson on learning how to turbo-charge your prayers.
We believe that prayer changes everything; when we pray, we offer a sacrifice to God and the outpouring of his grace. "21 When all the people were being baptized, Jesus was baptized too. And as he was praying, heaven was opened." (Luke 3:21) NIRV.
We want to support your child in a growing relationship with God, he loves every single one of us as if we were the only person in the world, remember a Psalms a day keeps the devil away. If you find this site useful, then please share the site with your friends and family.