A Prayer for the Motherless Mother This Mother's Day
By Alicia Searl
"The Lord is close to the brokenhearted and saves those who are crushed in spirit." – Psalm 34:18
One of my favorite memories of my mom is a simple sweet gesture she used to do when I was in high school. After a long and stressful day, I often went upstairs to find a cupcake placed perfectly on my bed. Sometimes it was accompanied by an endearing note. Now, mind you, this was all before cell phones. Unlike my teens today, I couldn't text or call my mom to tell her I was having a bad day. Yet somehow, she knew and used a sweet treat to connect with me. Of course, I never told her "thank you" or offered her anything in return.
Fast forward several decades, and here I am with three daughters of my own, two of which are teens. I can assure you they don't get cupcakes on their beds, as most days I am doing my best to get by, stumbling through mom life. Between softball tournaments and choir performances, I can barely breathe. On any given day, several teens flood my home and my pantry, reminding me I never have enough groceries. My seven-year-old knows how to twerk and can perform several TikTok dances. Yep, not sure I am doing this whole mom thing too well.
The truth is, I need my mom. I want her here to tell me how to do this! Being a mom without her wisdom, comfort, guidance, and encouragement is hard. Really, really, hard. My heart grows heavy as we come to a holiday that recognizes mothers. This will be the second Mother's Day without my sweet momma. It almost feels surreal. I want to call her and ask if she wants to go to lunch. The thought has crossed my mind, but then I'm reminded she won't pick up.
Maybe you understand? If you do, I am so, so sorry. I know those words don't mean much and perhaps even sound disingenuous coming from someone across this screen. But the truth is that I wish I had the right words. I wish I could prepare your heart for a holiday that brings joy and pain. I wish I could hear the stories of your mom and offer you a genuine hug. I wish I could tell you it gets easier, but that wouldn't necessarily be true. God hears your words and welcomes the pain deep in your heart. So, as you head into this holiday, share your heart (and hurt) with your Father. He will listen. 
Let's pray:
Faithful Father,
I want to lift up the mom missing her beloved momma this Mother's Day. This day will be hard, as it is forever different for her. She wants to celebrate, but mixed emotions emerge as memories flood her heart. Her heart is heavy. Hurt now plagues a day that was once cherished. So, Lord, I ask that you draw close. Be with her and grant her comfort that only You can provide. Remind her of the sweet promise of Your unfailing love for her. Tuck precious memories within her heart that will bring joy and grant her the freedom to let go of any pain from the past. Help her find safe refuge in You as she gives herself the grace to heal and space to grieve as needed.
Father, grant her unexplainable peace that will lead the way to seek the courage to celebrate herself. Provide ways for her family to make her feel special by touching her heart and reminding her of the beautiful calling You have graciously given her as a mother. You are a faithful and good Father, and we thank you for the gift of our mothers. We thank you for their presence and impact in and on our lives. Allow us to find hope and healing as we seek to live out their beautiful legacy. We ask all these things in Your Holy and Precious Name. Amen.
Photo Credit: ©Getty Images/Kaan Sezer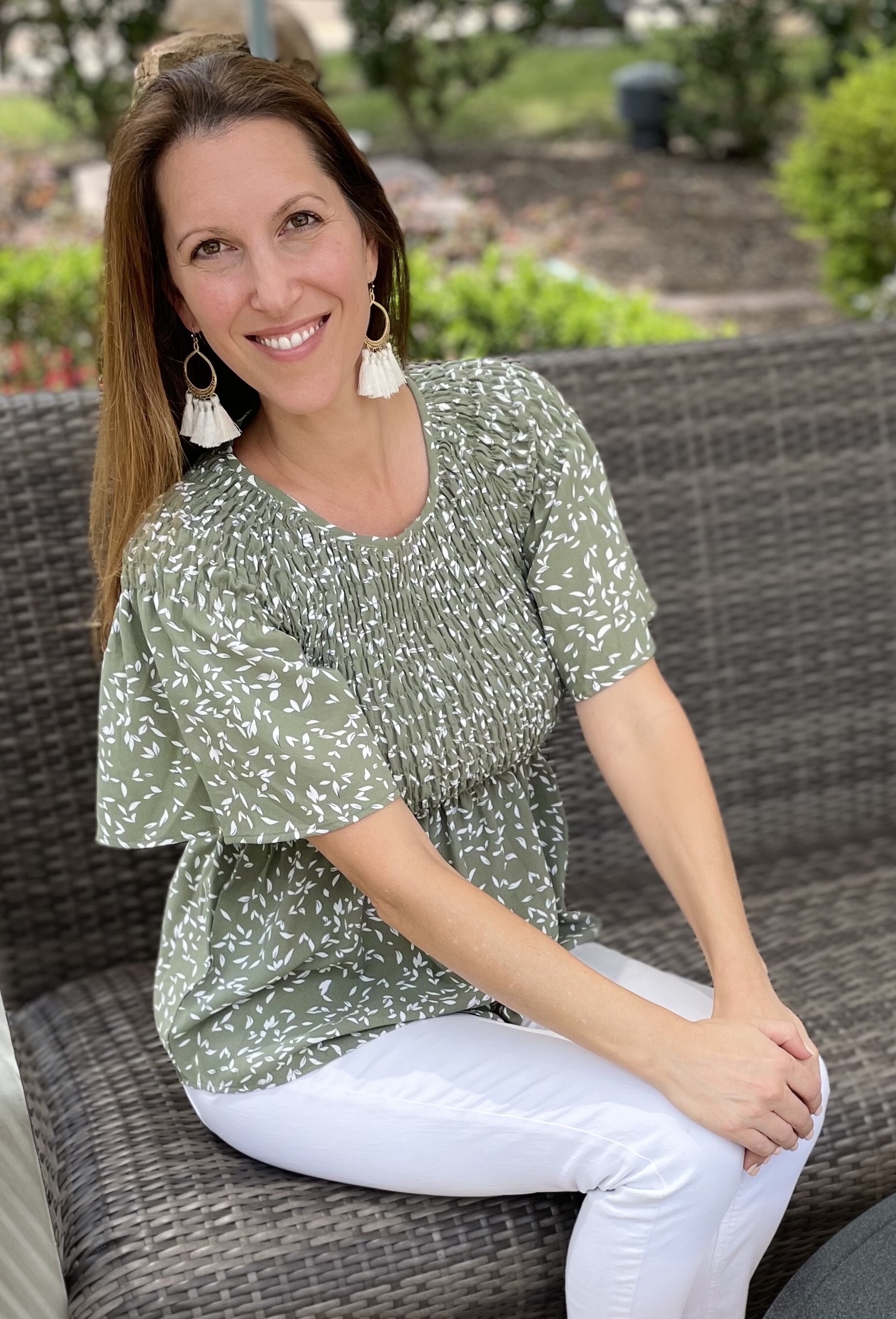 Alicia Searl is a devotional author, blogger, and speaker that is passionate about pouring out her heart and pointing ladies of all ages back to Jesus. She has an education background and master's in literacy.  Her favorite people call her Mom, which is why much of her time is spent cheering them on at a softball game or dance class. She is married to her heartthrob (a tall, spiky-haired blond) who can whip up a mean latte. She sips that goodness while writing her heart on a page while her puppy licks her feet. Visit her website at aliciasearl.com and connect with her on Instagram and Facebook.
Want more Your Daily Prayer? We also have a podcast! This podcast is different than the written devotional you just read, but carries the same commitment to a closer look at Scripture each day. You can find out more by clicking the link below!
Now that you've prayed, are you in need of someone to pray for YOU? Click the button below!
Visit iBelieve.com for more inspiring prayer content.